FEATURING⇢
Mean Girls & Heathers...
Mashed w/Weird Science
Weird AF

Cultish Cliques
New England University
Creative Writing


With Audio Performed by Sophie Amoss






LINK TO

SYNOPSIS

(AUTHOR'S WEBSITE)




MY RATING⇢ 2.5 STARS | GRADE D+





MY THOUGHTS
⇢
The Audio was fairly good...she pulled off the annoying bunny dialogue really well, her Scottish accent felt a tad forced and awkward, but it's not in the story that much, so not too a big deal.
The first third of the story I was really into it, actually...but then somewhere around the middle, I got really confused and then it was like the story was floating up above my head somewhere...and only bits and pieces got through. While I've never done a buddy or bookclub kind of read, I can see where a person would definitely benefit from someone(s) to bounce things off from while reading this.
Ultimately, I feel like I missed the boat on this one...like maybe somewhere in this f-ed up story was a thought-provoking narrative filled with allegory, satire and all those things that your teacher wanted you to convey in your stories. But it was completely lost on me...It was kind of like one long-ass acid trip, and the bunnies...don't even get me started on the bunnies.
Oh, bunny...I love you bunny, your so pretty bunny...I love your dress bunny...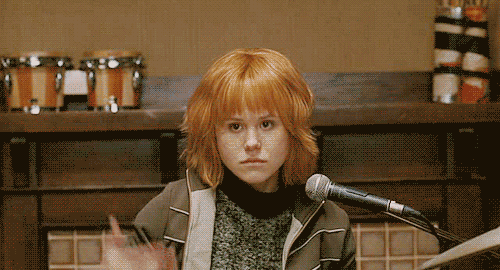 THE BREAKDOWN⇢
Narration Performance

⇢

4.5/5

Flow (Writing Style)

⇢

1.5/5

Backdrop (World Building)

⇢

3/5

Ending

⇢

1.5/5 Cliffhanger

⇢

???

Book Cover

⇢

It's eye-catching, for sure.

Setting

⇢

Warran University, New England