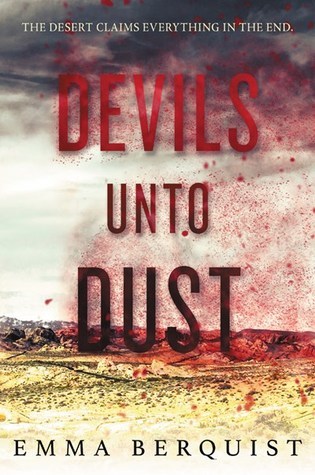 My first book read of the year...sadly an unfortunate start to my 2019.
๏ ๏ ๏ Links ๏ ๏ ๏
๏ ๏ ๏ Book Blurb ๏ ๏ ๏
Ten years ago, a horrifying disease began spreading across the West Texas desert. Infected people—shakes—attacked the living and created havoc and destruction. No one has ever survived the infection. Daisy Wilcox, known as Willie, has been protecting her siblings within the relatively safe walls of Glory, Texas. When Willie's good-for-nothing father steals a fortune from one of the most dangerous shake-hunters in town, she finds herself on the hook for his debt. With two hunters, including the gruff and handsome Ben, to accompany her, she sets out across the desert in search of her father. But the desert is not kind to travelers, and not everyone will pass through alive.
๏ ๏ ๏ My Review ๏ ๏ ๏
Someone, somewhere said this was similar to Dread Nation...for some reason, I thought no way could it be that boring...but it turns out they were right...this is, unfortunately, quite similar to that book.

I found myself not really caring if the Zombie-like creatures called "Shakes" bit or turned the characters or not. That coupled with a slow-moving, slightly underdeveloped plot, and the unrelenting harshness of this alternative historical and Devils Unto Dust failed to wow me in any significant way.


๏ ๏ ๏ MY RATING ๏ ๏ ๏
๏ Breakdown of Ratings ๏
Secondary Characters⇝ 2.5/5
Flow (Writing Style)⇝ 2/5
Backdrop (World Building)⇝ 2.5/5
Ending⇝ 2.7/5 Cliffhanger⇝ Nah...
Book Cover⇝ I really like it...more than I like the book, anyway.
Setting⇝ Texas (in an alternative history, following sometime after the Civil War)
Source⇝ Audiobook (Library)
๏ ๏ ๏
Disclaimer: As an Amazon Associate, I earn from qualifying purchases.