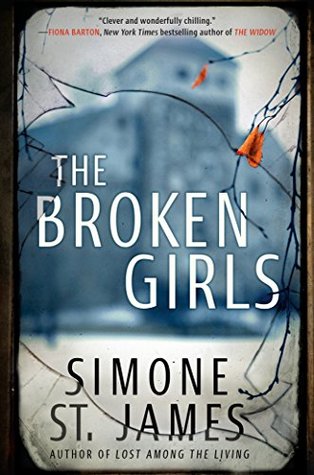 ๏ ๏ ๏ Book Blurb ๏ ๏ ๏
Vermont, 1950. There's a place for the girls whom no one wants--the troublemakers, the illegitimate, the too smart for their own good. It's called Idlewild Hall. And in the small town where it's located, there are rumors that the boarding school is haunted. Four roommates bond over their whispered fears, their budding friendship blossoming--until one of them mysteriously disappears. . . .
Vermont, 2014. As much as she's tried, journalist Fiona Sheridan cannot stop revisiting the events surrounding her older sister's death. Twenty years ago, her body was found lying in the overgrown fields near the ruins of Idlewild Hall. And though her sister's boyfriend was tried and convicted of murder, Fiona can't shake the suspicion that something was never right about the case.
When Fiona discovers that Idlewild Hall is being restored by an anonymous benefactor, she decides to write a story about it. But a shocking discovery during the renovations will link the loss of her sister to secrets that were meant to stay hidden in the past--and a voice that won't be silenced. . . .
๏ ๏ ๏ My Review ๏ ๏ ๏
A well deserved 5 stars. The jump between two different time periods can be exceptionally difficult to follow, especially in audio format, but this book pulled it off flawlessly, despite having one narrator. She had a different cadence to her voice for each of the MC's, and I was always able to know just whose timeline I was in throughout the entire story. With a very intricately woven plotline, and dynamic characters, The Broken Girls is a must listen. I found the way she worked the ghost into the story made this more of a realistic story with a splash of paranormal instead of a paranormal story with some realistic aspects added to it. For me, this worked perfectly.
๏
๏
๏
A Bookish Obsession Favorite
๏
๏
๏
๏ ๏ ๏ MY RATING ๏ ๏ ๏
๏ Breakdown of Ratings ๏
Secondary Characters⇝ 5/5
Flow (Writing Style)⇝ 5/5
Backdrop (World Building)⇝ 5/5
Ending⇝ 5/5 Cliffhanger⇝ Nope.
Book Cover⇝ It's amazing actually
Narration⇝ ☆5☆ for Rebecca Lowman
Setting⇝ Barrons, Vermont