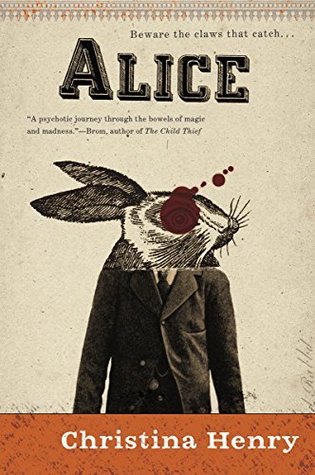 The Chronicles of Alice #1


๏ ๏ ๏ Highlights ๏ ๏ ๏
Fairytale Retelling
Darkly Atmospheric
Horror-if-ic
Sex-plicit
Magic
With Narration Performed by Jenny Sterlin
๏ ๏ ๏ My Thoughts ๏ ๏ ๏

A very dark, twisted and decidedly adult twist on Alice in Wonderland. It really reminds me of the TV show Gotham. All, or at least some, of the usual suspects, were there including the Jabberwocky. Some of them have variations of names like Hatcher instead of Hatter. While I didn't like this as much as The Mermaid or Lostboy, it was a decent story, except for that anti-climatic ending. The most disappointing aspect of this was the narrator, most of the voices she did for other characters were sadly pathetic. The narrator is supposed to put you in the story...not take you out of it.


๏ ๏ ๏ MY RATING ๏ ๏ ๏
๏ Breakdown of Ratings ๏
Plot⇝ 3.8/5
Narration Performance

⇝ 2/5
Secondary Characters⇝ 3.2/5
Flow (Writing Style)⇝ 3.7/5
Backdrop (World Building)⇝ 3.7/5
Ending⇝ 3/5 Cliffhanger⇝ It has closure, but it does end sort of abruptly.
๏ ๏ ๏
Source⇝ Audiobook (Scribd)
๏ ๏ ๏